Available Kittens
Click on the underlined links to see the kittens and other info
*** KyBengalBabyz reserves the right to deny any sale which we feel
is not in the best interest of our kittens. In this case, the deposit would be refunded.
** When we have kittens available, there are different terms
we use as to what is available:

Under Evaluation - The kitten is still being evaluated by us, but may become available. Feel free to inquire.

Keeper - This kitten will be staying here.

Pending- A deposit is expected and a commitment has been made to reserve the kitten. Please feel free to inquire, as the kitten may become available if the deposit is not received.

Reserved - A deposit has been placed to hold this kitten. This kitten is not available.

Available - The kitten is available to an approved home.

Copyright © 2013
All Rights Reserved
TICA Registered Cattery
KyBengalBabyz

All the contents of this website are copyright of KyBengalBabyz,
and are not to be used or copied without written consent.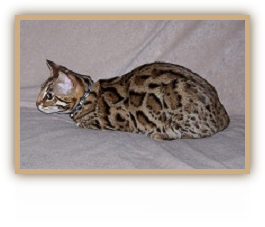 ~ Upcoming Litters / Planned Breedings ~

* F1 litter ~ due late May
* SBT litter ~ due late May

Page was updated
May 16, 2013
SBT kittens
11 weeks old
Born March 2
SBT kittens
8 weeks old
Born March 21
Young male available
A new member in the family is allergic to him, so he needs a new home. Please call for more information.